Workshop
Samstag 18. September
Yoggaton
11:00 – 12:30
12:30-13:30
Artist Talk
Zoom +
hoop.Raum für Visuelles
The workshop is streamed live at hoop. Raum für Visuelles and participants not in Kiel may take part via Zoom. An Artist Talk with Maque Pereyra follows the workshop. Teilnahme kostenfrei.
Maque Pereyra is a Berlin multidisciplinary artist, psychologist and pleasure/spiritual activist. In 2018 she finished the MA SoDA program at HZT. A DAAD scholarship in the field of performing arts was granted to her from 2016 until 2018. In her home country, Bolivia, she obtained a BA degree in Psychology in 2014. Her artistic work (performances, videos, workshops, etc) has been awarded and presented internationally on platforms such as Tanztage Berlin, Tanzquartier Wien and HKW. In 2019 she received the Studio Grant at District Berlin with the research Yoggaton as empowerment and decolonial body practice. She is currently doing a Yoga teacher training at Ignite Yoga, a Diploma in Feminismo descolonial y Pensamiento Andino at IDECA, and offers movement therapies at Casa Kùa.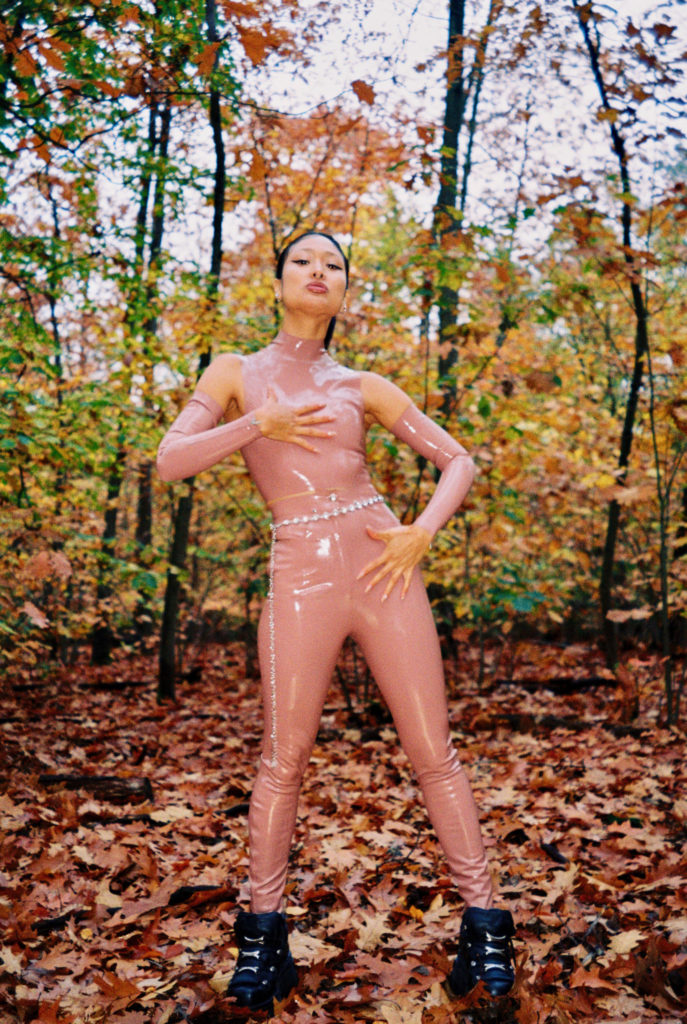 The focus of her work is on healing, empowerment through pleasure and spiritual activism, decolonial/cuir aesthetics-practices and knowledge production/reflection with and from the body.
The practice of Yoggaton is the intersection of Yoga & Reggaeton. It is a movement practice nourished by spiritual and pleasure activism and perreo to work on physical, emotional, mental and spiritual levels to decolonize our bodies and challenge binaries.